What does it take to become a successful personal trainer? This is a question that almost everyone in the exercise and fitness business will have an opinion on and if you were to conduct a survey on this subject, you'd likely get as many different answers as the number of people surveyed.
So let's rephrase the question. What does it take to become one of the UK's most elite and successful personal trainers? This is a question that only a handful of people can legitimately answer because so few qualify to be asked. Yes, it starts with a personal trainer qualification, but where do go from there?
We caught up with five of the most successful personal trainers in the UK and asked them what it takes to be the best? In no particular order, allow us to introduce them to you and what they had to say.
Nick Mitchell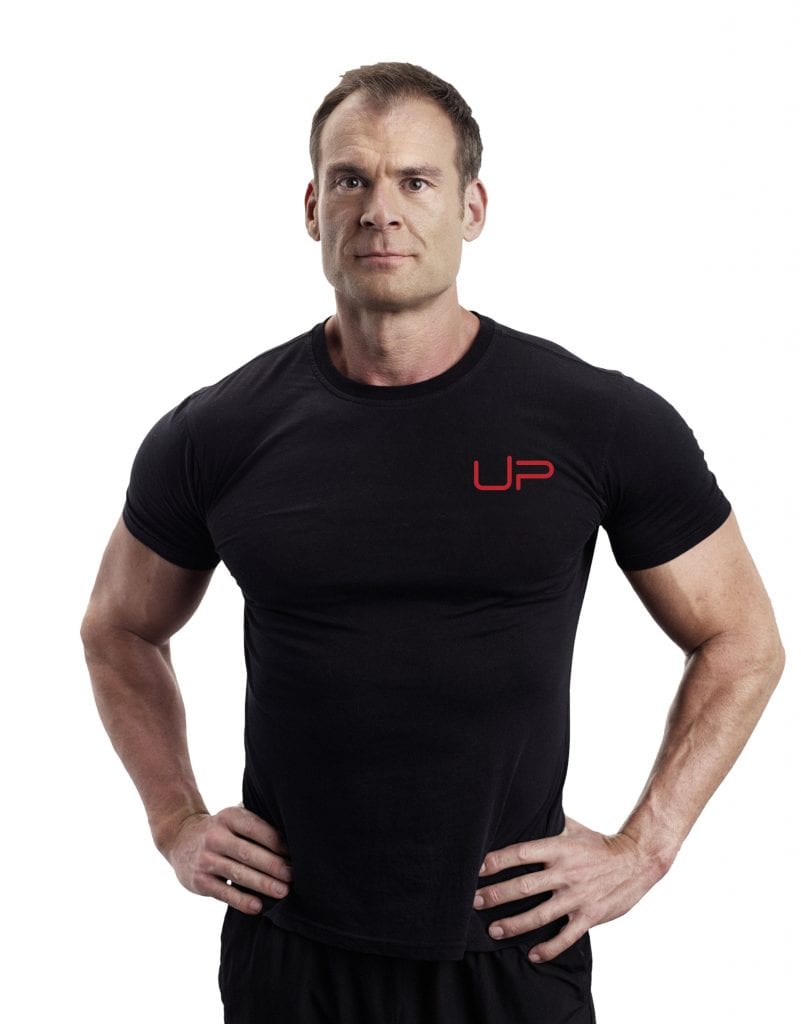 Nick Mitchell is a best-selling author, fitness expert and founder of Ultimate Performance (UP), one of the world's leading personal training businesses. Ultimate Performance is the only global personal training business with its own facilities which operate on four different continents.
His books include 12 Week Body Plan, Your Ultimate Body Transformation Plan, Principles of Muscle Building Program Design, and most recently Body Transformation Meal Plan Design.
Nick is widely recognised as one of the world's foremost personal trainers and body composition experts. He launched the UP business in the City of London in 2009, and it has now expanded operations across four continents, with an ever-evolving team of 250 elite personal trainers.
We asked Nick what he believes it takes to become one of the best PT's in the business and it takes to become an elite personal trainer:
"What makes a great personal trainer can never be merely one thing! We have to wear a ridiculous range of hats in order to best serve the extremely diverse requirements of our clients.
Great trainers can come in many forms and guises, but they all have just one single thing in common – they take their client's results personally. A great trainer is invested in their client's progress, is aggravated and annoyed enough when they do not progress to really dig into the problems and get under the skin of the client, all of which takes time and effort far above and beyond the usual gym babysitting job done by 98% of the industry. The benefits of approaching your PT work in this manner are critical because results don't just make the job more fulfilling, preventing the usual burnout and ennui suffered by more mature trainers, but perhaps even more importantly results should be the lifeblood of how you grow your personal training business and create a lucrative and financially rewarding long-term career for yourself."
Matt Roberts
Matt Roberts is a veteran of the fitness industry with over 23 years of hands-on experience as a personal trainer. His business, Matt Roberts Personal Training has delivered more than a million hours of sessions over this time and his facilities occupy some of London's most expensive postcodes, including Mayfair, Fleet Street, Kensington and Chelsea. He has published 13 books in 24 different countries and has his own line of branded fitness equipment.
Matt's client database reads more like a guest list at a swanky party hosted by the Beckham's than a PTs diary. He's reported to have worked with an unnamed royal, Tom Ford, David Cameron, Michael McIntyre, Amanda Holden, Mel C, Naomi Campbell, Natalie Imbruglia and countless others we don't know about.
When describing what it takes to become one of the UK's most successful personal trainers, here's what Matt had to say:
"In a word.. hard work! Personal training is a results business and we're here to ensure that our clients get what they want for their hard-earned money. The brand extension stuff is fantastic (books, products, celebrities etc) but the mainstay of the business is about regular people achieving real and measurable results. You have to be able to deliver those results in a relatable way."
Shaun Stafford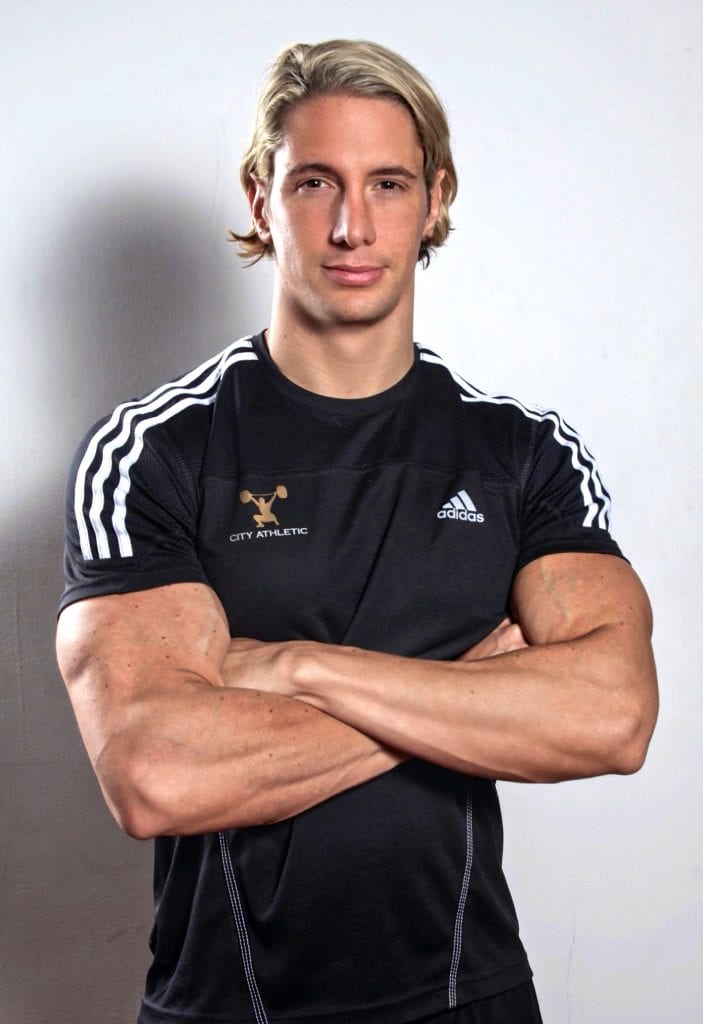 For most people, Shaun Stafford needs no formal introduction. He is a personal trainer and strength and conditioning specialist with an MA from Oxford University. Following a short career as a semi-professional rugby player, he turned to bodybuilding where he crafted his training skills to become a British, European and World Champion professional physique athlete.
Shaun, the owner of a performance-focused gym in the City of London, an accomplished fitness model, writer, and brand ambassador for Optimum Nutrition. He boasts a string of celebrity clients, including Spencer Mathews and Mike Worsley, the England and Harlequins rugby player.
Shaun is frequently featured in various health and fitness magazines, often on the cover, and if you want to get a feel for just how influential he is in the fitness community check out his social media channels. Shaun has a collective audience of over 1.5 million followers with over a million on Facebook alone.
When we asked Shaun what it takes to become one of the most successful personal trainers in the country he replied:
"My biggest bit of advice to personal trainers is to really focus in on what you're good at. If you're really good at personal relationships and you can deliver 30 or 40 sessions a week and leave people better off then, that's giving you the money you want and the lifestyle you want then focus on that. Don't get caught up with feeling like you need to build a massive online presence."
Louise Parker
Louise Parker is a multi-award-winning exercise professional and author. Her books, which include Lean for Life and the Lean for Life Cookbook are both Sunday Times' bestsellers. Her third book will be published in January 2019. Louise lives in London with her husband Paul and their 3 young daughters.
Louise founded her company Louise Parker Personal Training in 2007. Since then, she has gone on to transform the lives of over 18,500 clients across 47 different countries. Louise now leads a 30-strong team of registered dietitians and personal trainers to coach her method from 2 clinics, both of which are based in London (one of which located in the Wellness Clinic of Harrods).
When we asked Louise what it takes to become the best, here's what she had to say:
"From the outset when I started as PT, to now where I am running my company, I've always kept a laser-like focus on two things. Firstly, I've always sought to deeply understand my client's need and how I can help them – for example, your shared goal with a client needs to go beyond 'weight loss' and explore why they want this and how they'll feel once they get there. It needs to be a technicolour vision. Secondly, you need to obsess about your values and service standards with everything you do. You can be the best trainer technically but without these, your true value to a client is zero."
Scott Laidler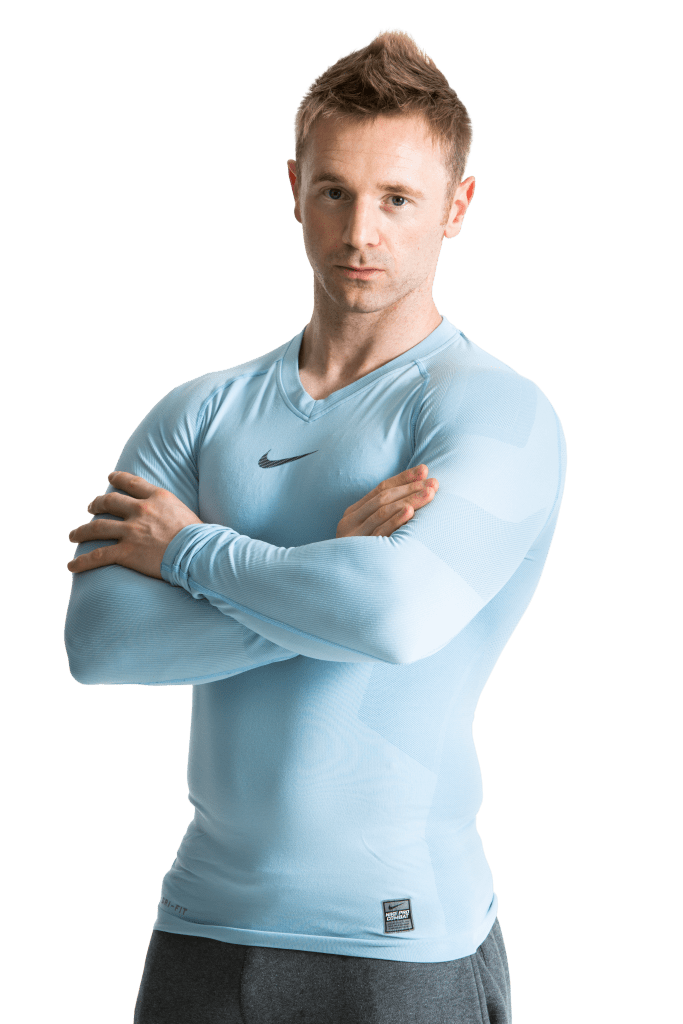 Scott Laidler is a highly respected exercise professional with a diverse and varied skillset. With over 10 years' experience in the sector, he wears many hats, including but not limited to celebrity personal trainer, corporate wellness consultant, fitness writer, and online personal trainer.
Scott has had a string of high-profile celebrity clients from the music, TV and film industry. He is a writer who is regularly featured in publications like, Men's Health, Women's Health, Metro and Esquire. He also has a weekly column in The Telegraph where he provides invaluable tips and advice on health, fitness and lifestyle-related matters. Scott has made numerous TV appearances and is often the go-to fitness expert for the media.
So Scott… what does it take to become the best personal trainer?
"I think there are two parts to this question, first and foremost the motivation should be to become the best coach you can be. This means developing your knowledgebase across as many facets of health and fitness as possible. You want to have a broad understanding of how the body works and its relationship to the mind.
Whilst you should aim to be well versed on as many subjects as you can, it's also important to consider that you can't specialise in everything, so building relationships with other enthusiastic health experts is key to getting your clients the full range of support they need.
Becoming a successful trainer is about developing a good relationship with your client, and formulating the right blueprint for them as an individual, which means cultivating a level of emotional intelligence that'll help you gauge their likely stumbling points and identifying the real motivations for their goals. Tap into that and you'll know how best to help them. Remember that there are several different ways to get to the same result, it's the role of a coach to be able to make the call as to which route is best suited to a client.
The other part is the business element and understanding that you are starting out as a one-person band. In the early days of your career, you'll have to work very hard with no guaranteed pay-off – it's all a part of the process. Put the client first, say yes to every opportunity you get (without compromising your integrity) and be willing to put in the long hours. No one got any recognition for their work without thousands of hours of behind the scenes work which nobody ever sees.
As you grow it's tempting to starting outsourcing the different tasks in your business and whilst this can make sense from an hourly rate standpoint, try not to outsource business tasks without a basic understanding of how to do the job yourself, otherwise you won't be able to gauge how effective the people you've hired are. I've seen a lot of money wasted this way particularly with marketing, SEO, and advertising.
At least once every three months, sit down with a piece of paper and list ten ways you could bring more value to your clients, then see how much of it you can implement before the next time. Health and fitness never stops evolving, don't be afraid or ashamed of not knowing something, be excited, it's an opportunity to grow. Live your life as an embodiment of your profession with your ear to the grindstone and as you discover more and more distinctions that bring you value, you can pass them on to your customers. Have fun!"